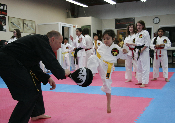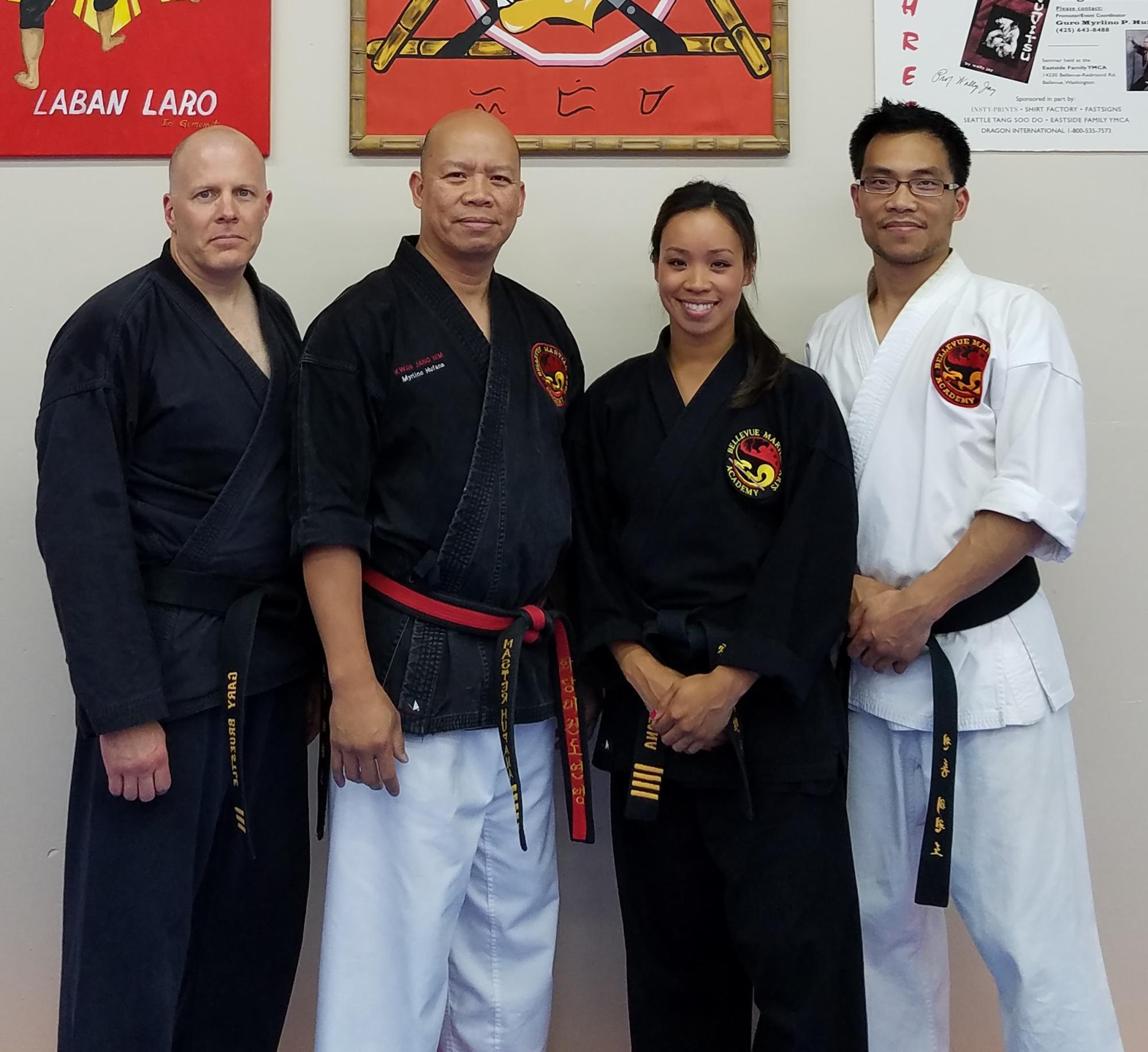 TAEKWONDO is a Korean Martial Art & Self-Defense system and considered to be one of the most complete methods for improving and developing the body, mind and character. For the young students, coordination, flexibility, balance, mobility and strength are just some of the benefits that they will gain. Other excellent benefits includes a more focused mind, increased concentration, self-discipline and respect of others. Taekwondo training is much more than just kicking and punching. It is an excellent life-skill that they will forever have.
As for the teens and adults, Taekwondo training is an excellent method for self-improvement and developing greater physical strength, power and self-defense abilities. TKD training also improve coordination, reflex for instinctive reaction, enhancing the the ability to think clearly and quickly. Learning to avoid a confrontation or fight is first, but if not avoidable, then the students are taught to defend oneself with decisiveness and vigor. At Bellevue Martial Arts Academy, we offer every student the opportunity to excel and succeed through their efforts and determination.
Come for a FREE Trial Class today!
Special PROMO for New Students!
Only $100/month for 6-Months
Promo expire May 30, 2018
No appointment needed. Come ready for training!
Training Schedule:
KIDS

(age 5-12),

Mon, Tue & Wed,

5:30 - 6:30pm

TEENS/ADULTS

(13+), Mon & Wed, 6:45 - 7:45pm

BEGINNERS

(Kids/Adults), Tuesday, 5:30 - 6:30pm

ADVANCE

(Blue - Black Belts), Thursday, 5:30 - 6:30pm